And we're back with one of the longest and largest flights in the world — QF1.
I wanted to try and avoid writing about an A380 or London again, so have managed to pick probably the only other one that could combine both. QF1 is Qantas' daily flight to London from Sydney, on their A380. It stops over in Dubai, giving you a 13 hour flight from Sydney, and then a 7 hour flight from Dubai once you've stretched your legs and the plane has been refuelled.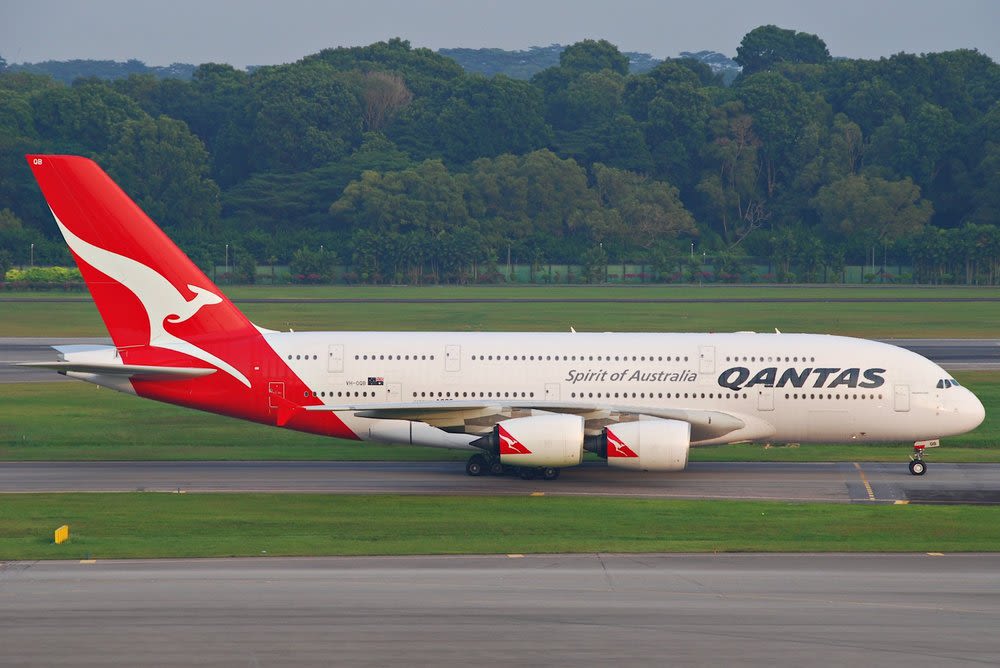 Third oldest airline
Having already covered the world's oldest airline KLM previously, Qantas is the world's third oldest. Avianca, Colombia's airline is second. Qantas is Australia's biggest airline, and their flag carrier. Based in the three main hubs of Australia, they fly internally and internationally. Founded in 1920 as Queensland and Northern Territory Aerial Services Limited, which explains why QANTAS doesn't have a U after the Q.
Some of Qantas' history is shared with British Airways. In the 1930s, Qantas would fly to Singapore, where passengers could change onto an Imperial Airways (later becoming BA) flight to London. Like BA, Qantas was also nationalised, and then later privatised in 1993. After World War II, Qantas started to fly to places outside of the British Empire, such as Tokyo, using DC-4s.
Qantas was the first airline outside of the USA to fly Boeing 707s, using them on their Pacific routes. Always conscious of the economics of flying, their 707s were slightly shorter than the American-airline models. This attention has probably lead to them now being one of the most profitable airlines in the world.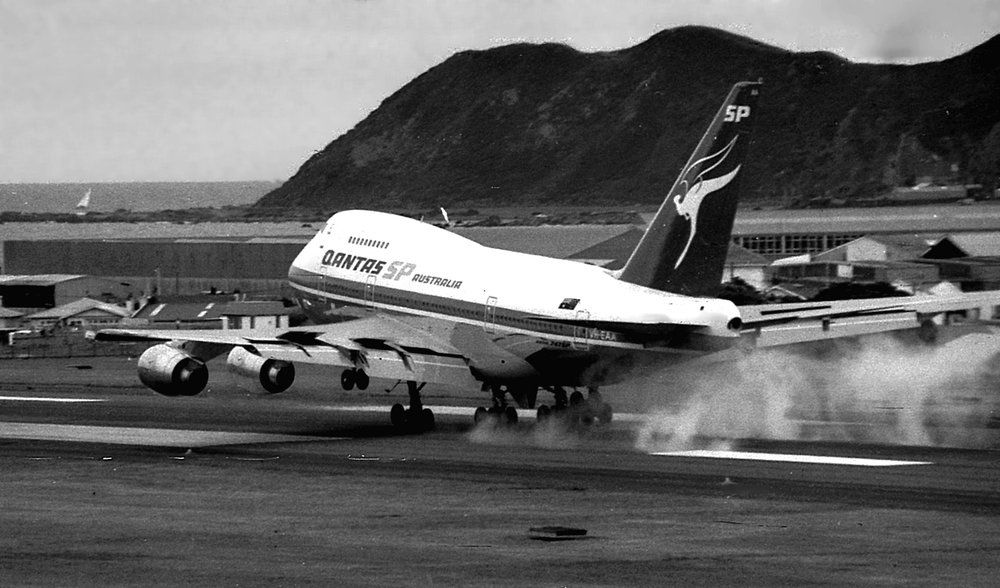 For a short time in the 1970s, having ordered some Boeing 747SPs (which are unbelievably cute), their entire fleet was made up of 747s.
London to Sydney, non-stop
Currently there's no commercial flight that goes from London to Sydney non-stop, but when Qantas' first 747–400 was delivered, its delivery flight (mostly empty apart from crew) set a world record for the longest flight recorded in a commercial plane, a little over 11,000 miles from London to Sydney.
London to Sydney, via Dubai
Attempting to offer something different to British Airways and Singapore Airlines, both who fly through Singapore, Qantas decided to swap the Sydney to London stopover from Singapore to Dubai in 2013.
Qantas were one of the first airlines to fly what they call the 'Kangaroo Route', from London to Sydney through the East. This is where their famous kangaroo logo comes from.
Today
QF1 will soon return to its British Empire days of flying via Singapore, as the Asian market has grown considerably in the last decade. Emirates have also announced that they're going to fly A380s on almost all their Australian routes, so there's no need for Qantas to fly another A380 through Dubai.
The flight time works out somewhat comfortably, leaving Sydney at 4pm local time, landing in Dubai just after middnight. Then onwards to London landing just before 7am. Flying for almost 24 hours is probably one of the most exhausting things you can do, but at least in this direction you're mostly travelling with the sun and can sleep as much as you can on the Dubai to London stretch. Once switched back to Singapore, this means stopping at around 11pm instead, which might allow for a little more shuteye on the latter leg.
QF1 is also Qantas' only European route, with connections made in Heathrow for onward travel to the rest of Europe. But as London and Sydney both benefit from speaking the same language, I can imagine that a lot of people are quite happy to stay at either end.
Upgrades on the way
I've covered the A380 before with Emirates, but it's worth noting that the A380 is now getting on a bit, and Qantas have announced they're revamping their cabins. Their new business class seat, the Business Suites, will all have direct-aisle access, something that's quickly becoming the new standard for all business class travel (come on BA, get on with it).
Along with other airlines revamping their cabins, they're also adding more premium economy seats, as that market is growing more than other areas, which is something Emirates aren't offering at all at the moment.
Future
Qantas are doing well, remaining one of the most profitable airlines, and QF1's swift return to Asia should allow them to pick up some of the traffic coming in and out, letting Emirates swallow up their old market with their own A380s. With orders for more planes to replace their 747s on the books, it looks like you'll still be seeing the kangaroo for a while.