"American Airlines is the world's largest airline when measured by fleet size, revenue, scheduled passenger-kilometers flown, and number of destinations served."
Thanks Wikipedia. Rewinding to where it began, about 80 independent airlines came together in 1930 to create American Airways. By the end of the 1930s, they had become American Air Lines, and were operating profitable passenger routes. Up until this point, like many airlines, mail was where the money was.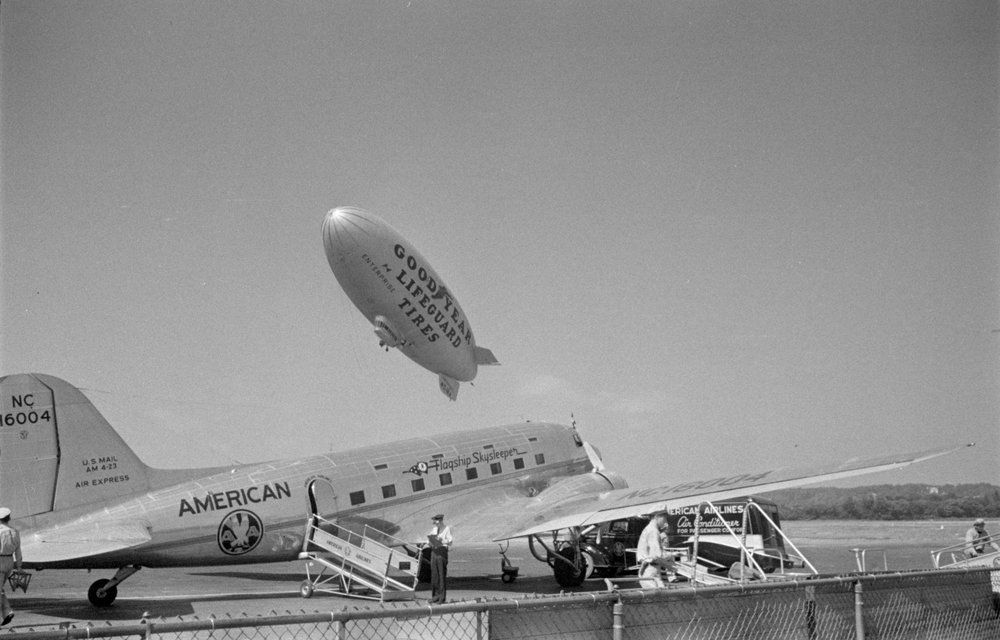 Over the years American bought a few other airlines, including Trans World Airlines (TWA) and US Airways, to create the enormous airline they are today. They have a fleet just shy of 1,000 aircraft — almost 1,800 if you include regional operators. (For context, Ryanair have almost 400 planes, easyJet and Emirates both about 250.)
'Take me to New York'
In the early days of American the mayor of New York, Fiorello La Guardia, was flying into Newark, New Jersey, on a TWA flight. His ticket said 'New York', and upon landing in New Jersey demanded that he was flown to New York. In an unimaginable result now, they flew on to Floyd Bennett Field in Brooklyn.
American Airlines started flights from the airfield in Brooklyn as a trial for La Guardia, but it was too far from Manhattan to be successful. After the Queens-Midtown tunnel opened, work started on LaGuardia Airport, known then as North Beach Airport.
LaGuardia nowadays has been compared to a third-world country by Joe Biden, so it's funny to think of its humble beginnings as a pioneer.
The first business class lounge
With all the space that had been created at LaGuardia, American Airlines built what we would now called a business class lounge. At the time flying was so expensive that almost every flight would be considered business class, but American created a private lounge for their VIPs. Called the Admirals Club, so called as their planes were called 'flagships' from a naval era. Originally you had to be invited to join, but eventually they opened it up to anybody that would pay.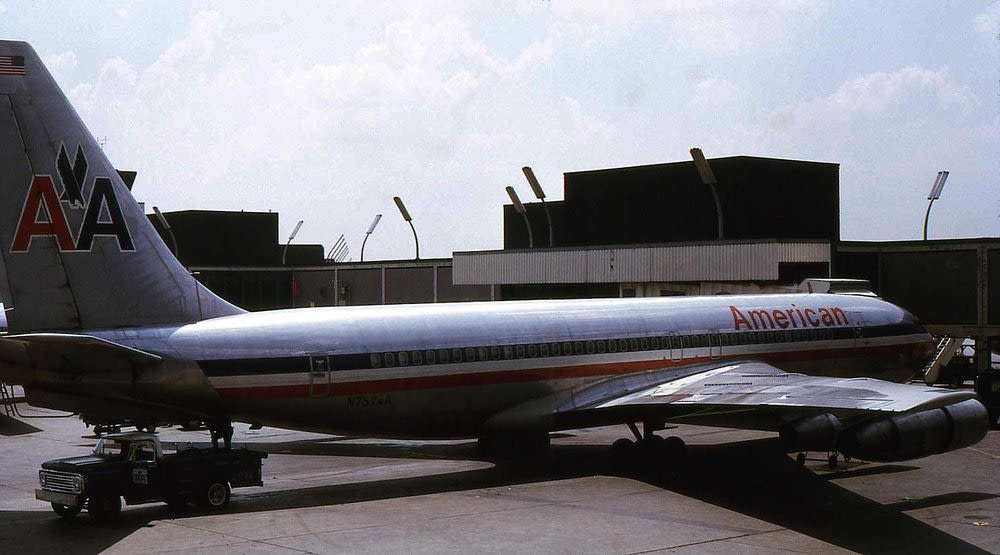 International flights
After World War II, American expanded in the US and internationally. They bought Boeing 707s launching them into the jet age. As they approached the 1980s, they adopted a 'hub-and-spoke' system that's the structure of many large international airlines today, using Dalas Fort Worth as its first hub.
Please hold caller
American were also one of the key partners in pushing early computer technology for use in the airline industry. Before computers, when a travel agent booked a flight they would call American's reservations centre where they would have a piece of card with the flight printed on it. The operator would mark on the card when a seat had been taken and assign it to a customer.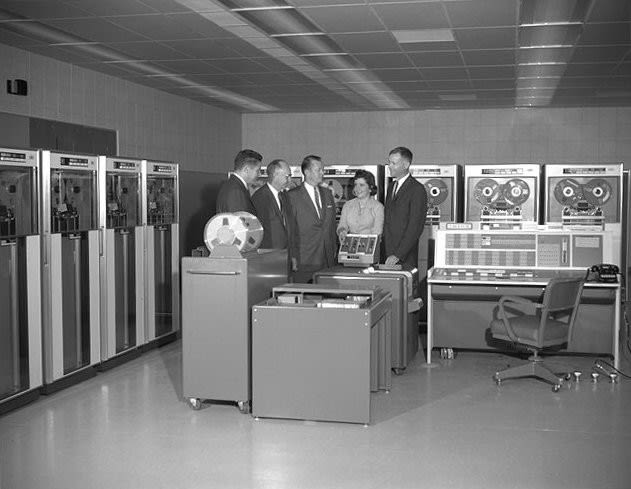 This obviously wouldn't scale very well, and as they began to embark on the jet age, American worked with IBM on a project called SABRE. This was one of the first real-time operating systems, where live data could be seen without a buffer or delays. Its service started in 1960, and this system is still in use today by most airlines (although somewhat modernised). This is part of the reason why airline ticketing systems always look so old — it's because they really are.
Deregulation
Worried that the airline industry would follow the same way as the railways, in the 1970s, the US Congress deregulated the airline industry, allowing airlines to form and start new routes. This created a great deal of competition for American, but the airline industry is notoriously unprofitable and many airlines have come and go.
American have themselves filed for bankruptcy at least twice, but managed to pull things together by consolidating and merging with other airlines.
'Largest aircraft order in history'
Fast forward to 2017, American have 100 A321neos and 737 MAX8s on order. American currently use A321s for their flagship routes: New York to San Francisco and Los Angeles.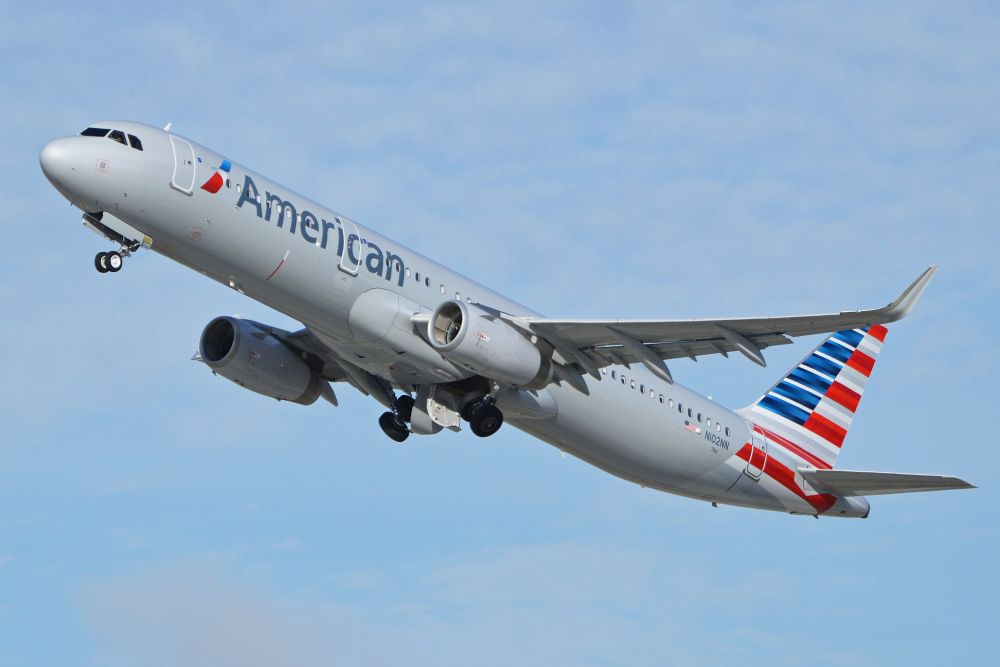 Today
AA1 leaves New York JFK just before 8am every day, getting into Los Angeles just after 11am. They use specially created transcontinental "transcon" configurations, which have TVs screens for all, and have 10 first class seats and 20 business class seats. Rich people gotta get places. The SeatGuru map shows that half the plane is made up of first and business, with only six economy rows on the entire plane.
The flight time is only 5 hours 20 minutes, scheduled for 6 hours, but with a delay at each end you could end up on the plane for almost 7 hours. Looking through the Flightradar24 logs, it doesn't look like it's left on time for while.
One-way fare is about $120 in the main cabin, $800 for business and $1,500 for first.
Flagship First
Available on this route is a domestic service that you would otherwise expect of a longhaul international route, which American call Flagship First Transcontinental.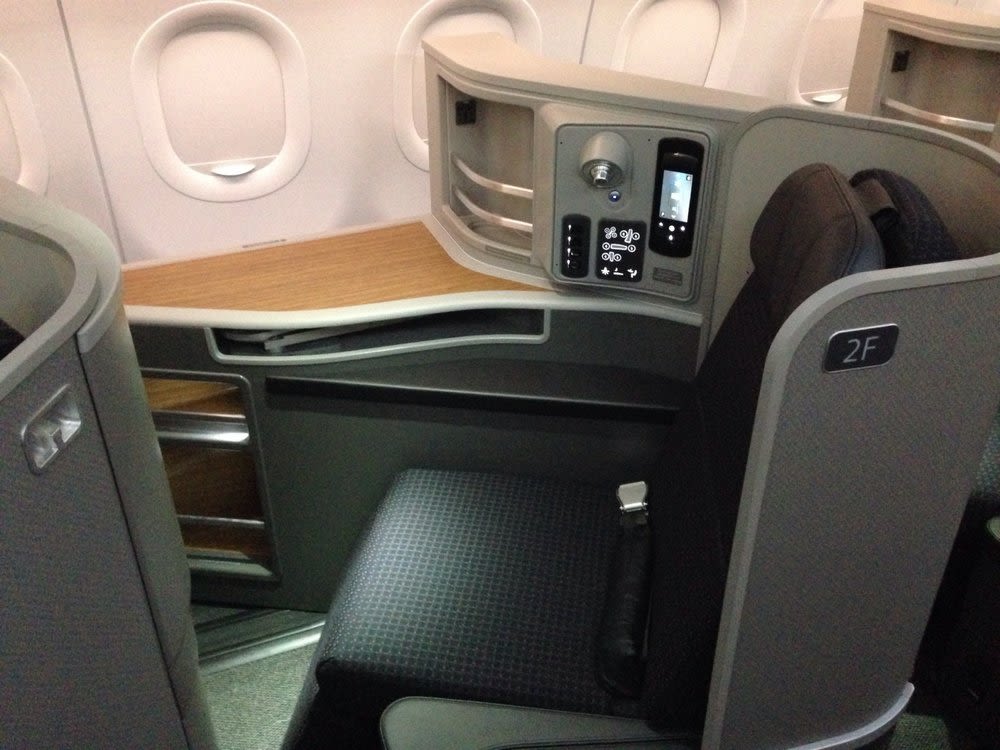 Future
So long as the east and west coasts of the US remain the commercial hubs for the country, people are always going to want to fly there. AA's investment in future A321s suggests that this route is going to be sticking around for a while.